Porton Down – Area 51 base in UK? Or Is It Just Legends and Rumors?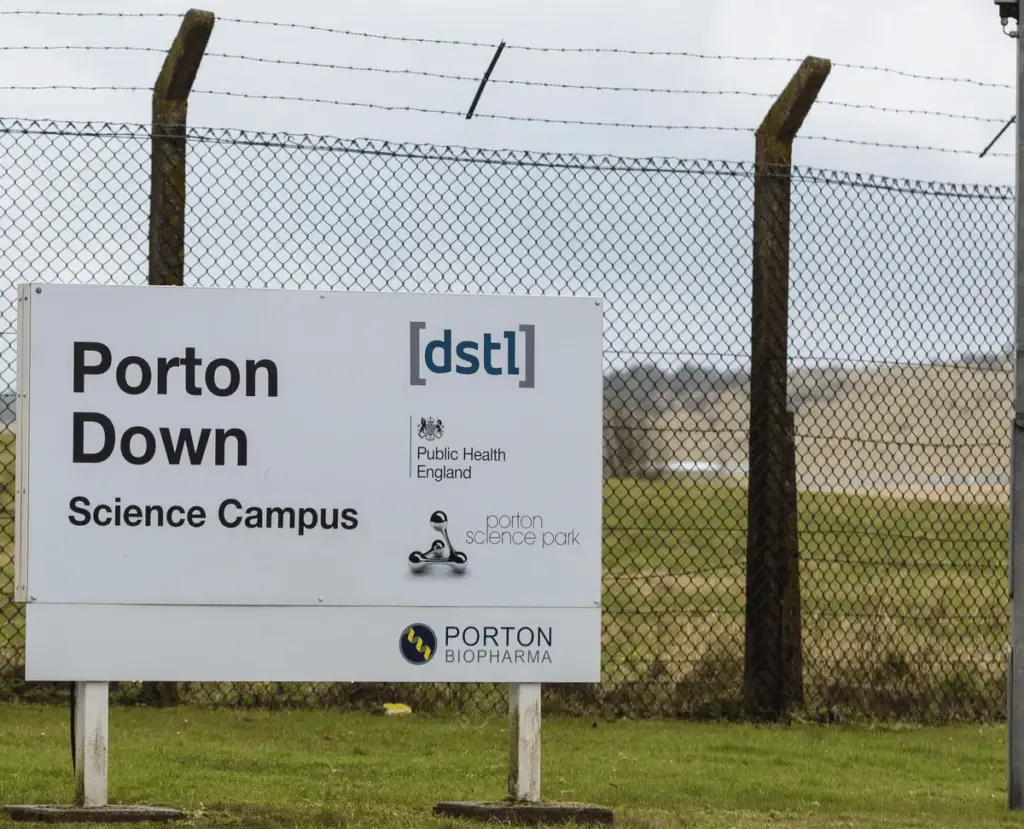 You might be wondering what we will talk about after reading the header above. It's all about Porton Down, a fortified site in Wiltshire, England, which is rife with UFO ties. Here is some background information about the location after that. In 1916, the BB Down was founded. Biological and chemical weapons testing was done there.
On voluntarily participating personnel, nerve agents like Sarin and CS gas were tested. As an inducement to participate in testing, the military provided service members with around £2 and three days off. Few military personnel realized the purpose of their volunteer work, and some were even told it was to find a treatment for the common cold. Serviceman Ronald Maddison allegedly passed away in 1953 after taking part in a sarin gas experiment. Geoffrey Bacon, a scientist employed at Porton Down, passed away from the plague in 1962. LSD was tried in Porton Down as well. 20,000 people have participated in tests there since the conclusion of WWII. As the Guardian reported in 2005, "Fifty years ago, sailor Eric Gow had a baffling and unexplained experience. He recalls heading to a highly secretive military establishment, where he had been given something to consume in a sherry glass and experienced vivid dreams. Other servicemen also recall tripping: one thought he had seen tigers jumping out of a wall, while another recalled faces with eyes running down their cheeks. Mr. Gow and another military member had agreed to participate in what they believed to be studies looking for a treatment for the common cold. Mr. Gow believed that the administration had never given an explanation for what had transpired. But yesterday night, it was officially acknowledged to him that the spy organization MI6 had conducted LSD tests on personnel.
Something weird occurred in January 1974 in the Berwyn Mountains in Wales, United Kingdom. Some claim that a UFO crashed. Others propose a covert experiment that involves directing ball lightning and using it as a weapon. What about the Porton Down link and the UFO angle? The late Tony Dodd, a police officer, and UFO researcher had a meeting with a guy going by the name of James Prescott back in 1996. He informed Dodd that because his unit and barracks are still in use, he could not give their names. Prescott did, however, acknowledge that his base at the time was located in the southwest of England, which, measured by the distance traveled by a crow's flight, may have put his installation close to Porton Down. Prescott and his colleagues were bizarrely instructed to be on "standby at short notice" on January 18 despite the event in the Berwyn Mountains occurring on January 23, 1974. The Berwyns was briefly featured in the national headlines five days after that. Prescott reported that they then got instructions to move swiftly in the direction of North Wales. They were stopped in Chester in anticipation of a military drill they thought was about to start. The message they received on January 20 was "hot." They were given the go-ahead to travel to Llangollen in North Wales and wait there at around 20:13.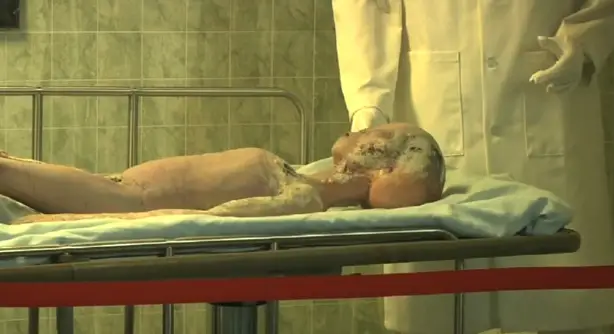 Prescott said that three days prior to the ground shaking those little, historic communities at the foot of the mountains, there was a significant amount of "ground and aircraft activity" above and around those enormous mountains. According to Prescott, on the same night, he and his colleagues received more orders, such as to travel to Llandderfel, and were strictly instructed not to stop for any civilians. When they arrived in the little Welsh settlement of Llandderfel, they noticed troops running around. There were senior officials yelling instructions everywhere. Zooming over the starry sky was aircraft. And all of this was happening against a depressingly gloomy backdrop. Prescott and his coworkers quickly followed instructions to load two huge wooden crates onto the back of their vehicle. Prescott claims that they left with their load and stopped for a drink along the way. A guy in civilian clothing approached them right away and demanded to see their identification before telling them to keep going and not stop until they reached their destination.
Things started to become extremely strange when Prescott told Dodd that they had been advised not to open the boxes at this point but rather to travel to Porton Down and deliver them instead. The facility employees opened the boxes once they were inside in front of us. When they discovered two animals inside decontamination suits, they were horrified. The beings were not of this planet when the suits had been opened, and upon examination, they were discovered to be dead. His perspective on life was completely altered by what he discovered in the boxes that day. The humanoid-shaped bodies, which were between five and six feet tall and had a covering skin, were so thin that they almost seemed skeletal. Despite not having seen a craft at the recovery site, he was told that a sizable craft had crashed and been retrieved by other military personnel. Later, when they rejoined their unit, they learned that the other components had also sent bodies of "alien creatures" to Porton Down, but that their delivery was still breathing.
Continuing on but still with the same narrative, a guy by the name of Bob Bolton shared his memories of the Porton Down/James Prescott scandal. He had served as an aviation engineer in the Royal Air Force for thirty years. Between 1971 and 1974, he was sent to a number of locations, including RAF Honnington, RAF Valley in North Wales, and Akrotiri in Cyprus. His wife is from Corwen, as is her family. They were living up on the edge of the mountain when the incident with the Berwyns occurred, and her mother is still there now. A portion of the Berwyn range is Corwen. You're talking about maybe a mile and a quarter away from where it all happened from where their house is if you go up the route that runs behind the houses up and then onto the top of the mountains; meaning it is relatively close.
His wife was still able to recall what transpired on the evening of January 23. During the Blitz, she claimed to have witnessed and heard planes being shot down; the sound, though similar to an aircraft falling down, was "louder, larger, and heavier than anything you could conceive to do with an airplane." They were unsure of what it was. They immediately raced onto the road after hearing the noise. The entire neighborhood left as well. When the impact came, the houses shook and she had items fall from the mantelpiece in the house as the noise increased in volume despite their inability to see anything in the sky. He heard the tale of the dead discovered on the mountain from his wife's father. Harold Smith was the man's name. However, he went by Mick. He was a local councilor, worked full-time at Vauxhall at Elsmere Port, and also worked part-time as a sub-fire officer in Corwen. He told him that he certainly didn't know about the event up on the Berwyn Mountains when they were discussing UFOs one day.
He told him the tale for the first time in about 1976. He said little more at the time, other than to state that bodies had been hauled down from the mountain. Nothing concerning who brought them down or the location of their capture. But while he was stationed in Germany from 1979 to 1982, Mick and his wife's mother visited for a month, and it was during this time that he revealed a lot more to them. He recalls that the information he provided to them appeared to have come from a different member of the North Wales Fire Service whose son was in the Army. However, it is expected that he would have been informed: Mick was a well-liked individual who was familiar with many members of the North Wales Fire Service, especially those in Bala and Wrexham. While the police weren't engaged, Mick informed him that the Army was – significantly. Although he informed them that he was unable to provide a precise date, it was unquestionably between 1979 and 1982 when they visited. He claimed that there were unquestionably Porton Down personnel present, that a lozenge-shaped device was lying on the slope, and that the dead had been transported to Porton from the location. His wife can still attest to the fact that Mick told her the Porton Down and body tale back in the late 1970s or early 1980s. Mick claimed that when he originally shared this tale in 1976, he was unaware that the Army had really removed the dead from the mountain and sent them to Porton Down. Therefore, between 1976 and the time he visited them in Germany, he must have learned it.
Next, let's discuss the relationship between Porton Down and the infamous Rendlesham Forest "UFO landing" incident of December 1980 and the late Georgina Bruni, who penned the book You Can't Tell the People about the Rendlesham case. You Can't Tell the People, Georgina's Rendlesham novel, was already in progress in 1997. The book was released in November 2000. Georgina and I were two of a very tiny number of UFO enthusiasts in the UK who were actively and often looking into the connections between UFOs and Porton Down back in the late 1990s. As a result, they consented to silently and carefully communicate their data with one another. This included any new data that was discovered. And that's how Georgina's information on the Rendlesham tale reached them. As Georgina worked on the research for her book, she learned that a Porton Down crew had been sent deep into Rendlesham Forest in late December 1980. On a clandestine mission, they entered the woods while wearing full-body protective gear. The UFO researchers Georgina had confided in believed that the Porton Down team was there to attempt and piece together what took place over a period of those three nights and to check for any lingering biological or chemical dangers. The Rendlesham-Porton Down problem hasn't progressed too far thus far. Hopefully, that happens someday.