Long cigar shaped UFO moving slowly over Orange Park, Florida 4-Sep-2022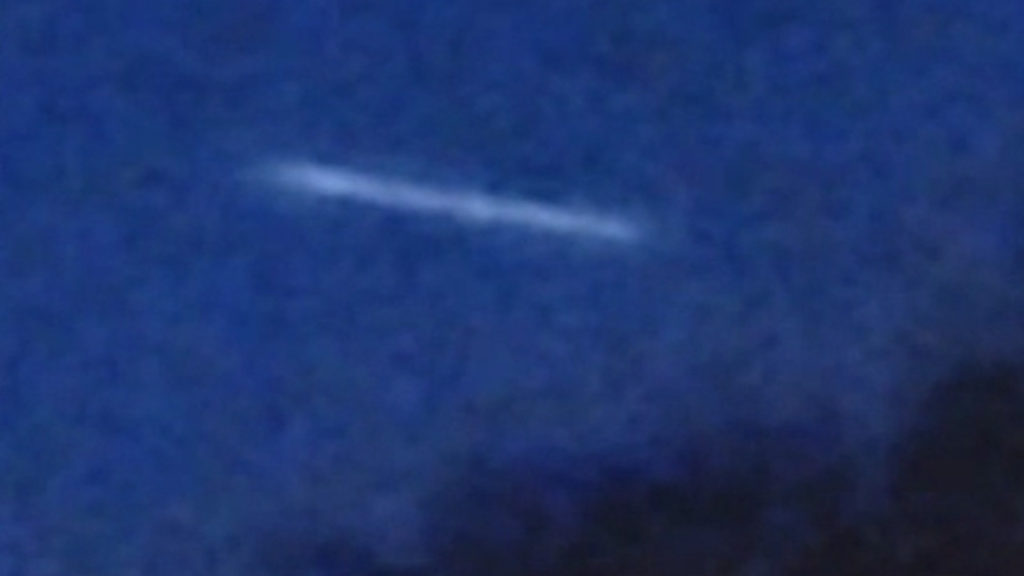 This really long bright cigar-shaped UFO was seen and recorded in the sky above Orange Park, Florida on 4th September 2022.
Witness report: Observed this long rectangular/cigar shaped might moving slowly from the northeast to east. I filmed it for about 10 seconds before it went behind the treeline. Estimate that it was probably 5 miles away and would have been in the vicinity of buckman bridge in Jacksonville.