There are 2 types of narcissists. Here's what makes each tick.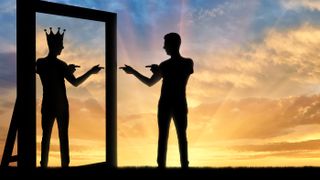 Chances are you've met a narcissist. Someone who thinks they're better than everyone else, dominates the conversation and loves the limelight. But scientists are increasingly realizing that not all narcissists are the same — some are, in fact, extremely insecure.
In our new paper, published in Personality and Social Psychology Bulletin, we describe the distinct types — and what motivates them.
In classical Greek mythology, the hunter Narcissus was the son of the river god Cephissus and the nymph Liriope. He was known for his exceptional beauty and physique. One day when Narcissus was walking in the forest, the beautiful nymph Echo saw him and fell in love with him. However, he rejected her affections, leaving her heartbroken.